RX Side Shields for Glasses & Eyewear
BEST DEALS AND LATEST STYLES OF SIDE SHIELDS FOR GLASSES
Side Shields for Glasses Features
ONLY THE HIGHEST STANDARDS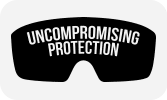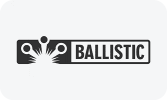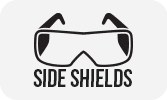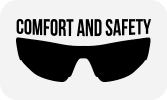 Top Rated Side Shields for Glasses
Find Your Perfect Side Shields for Glasses & Prescription Eyewear
FAQs
Can I order side shields for glasses?
Some safety eyewear brands sell side shields compatible with glasses frames. Wiley X offers removable side shields as an optional safety feature for frames in the WorkSight occupational eye protection series. These glasses ship with side shields and a small protective pouch. You can purchase shields that fit these frames.
Do some glasses come with side shields?
Certain frame styles come with side shields. Depending on the glasses, shields may be integrated or removable. If you select frames in the WileyX WorkSight collection or other glasses with removable shields, eyewear comes with shields and a carrying pouch. You can also order shields compatible with these frames separately.
How do side shields affect vision?
Side shields can limit the extremities of your peripheral vision. Depending on the level of translucence, your eyes may be more or less protected from intrusive light at the sides. Side shields can be helpful when the need for lateral eye protection outweighs any limitations to your field of view.
What protection do side shields provide?
Side shields are primarily useful for protecting wearer's eyes from lateral impact. Flying debris or objects may approach from the sides of protective eyewear rather than front. These shields extend the ANSI Z87.1-rated or OSHA compliant protection of the frames and lenses to the outer sides of the eye.
Can I choose the color of side shields?
More than one color of side shields for glasses may be available for some frames. Check to see if WileyX WorkSight safety glasses or any other eyewear brand or style with eye shields offers color options. The shade of side shields may vary based on your choice of frame color.
Best Side Shields for Glasses
WATCH & LEARN HOW OUR SIDE SHIELD FOR GLASSES PROTECT YOUR EYES
Onguard 225S ANSI Safety Glasses Review
Learn about the features of OnGuard 225S frames and side shields for glasses. These traditional safety frames meet the Z87.1 standard maintained by the American National Standards Institute and U.S. federal Occupational Safety and Health Administration guidelines for workplace eye protection. OnGuard 225S frames are made without metal for consideration when working with magnetic or electrical components.
The Prefect Safety Glasses for your Worksite
Find the perfect safety glasses for any worksite with this helpful guide. Find out about the features of several leading styles of ANSI Z87.1-rated frames such as the Tifosi Optics Dolomite, WileyX Shadow and Uvex Livewire. Check out the latest one-lens safety frames from Oakley and Wiley X. Some styles feature integrated or removable side shields for additional eye protection.
Improve Your Safety With ANSI Rated Prescription Side Shields for Glasses
ULTIMATE PROTECTION & EYE SAFETY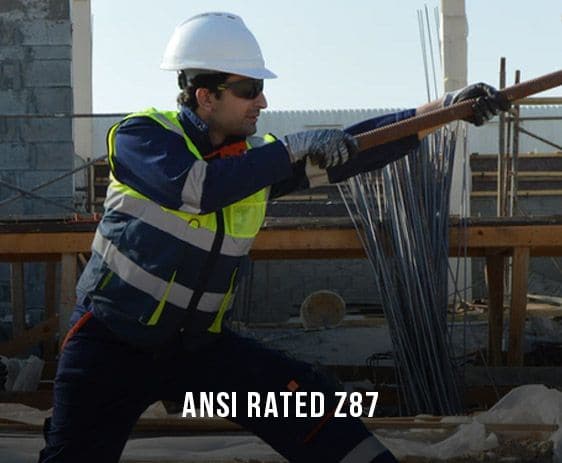 The eye safety standards maintained by ANSI are widely recognized. Requirements for more comprehensive eye protection set by ASTM International and the OSHA mandate the use of side shields to reduce impact risk.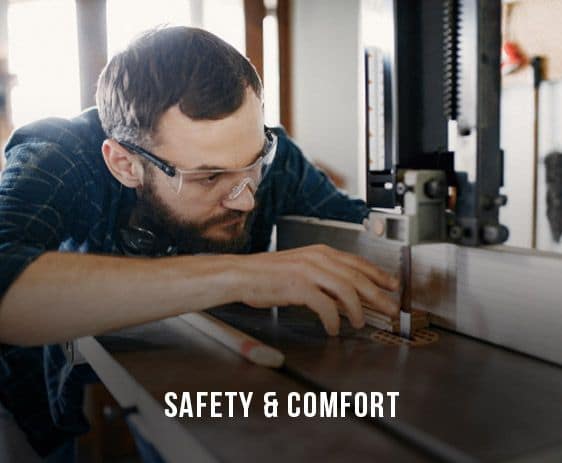 Side shields protect wearers' eyes from lateral impact. This eyewear may also promote close, undisturbed focus on the primary viewing area while keeping out bright lights and other hazards that approach from the sides. You may have a choice of clear or tinted safety glasses side shields for comfortable wear in any environment.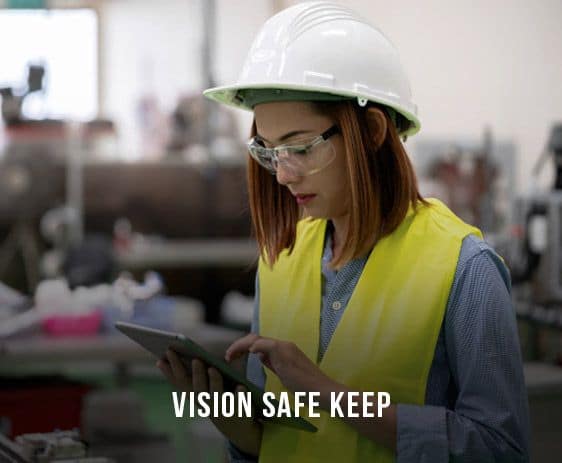 Side shields extend eye protection to the sides of the eye. It may be possible to prevent or limit the severity of injuries caused by flying objects by wearing glasses with side shields. Frames with a foam or rubber seal bridge the gap between safety glasses and goggles.
Protect your eyes with the best sunglasses by Oakley. This brand specializes in making eyewear with polarized lenses. Compare frames with plano or prescription Oakley polarized, Prizm or Prizm Polarized lenses. It's easy to get Oakley sunglasses polarized with your preferred lens tint. Some tint colors are designed for wear in specific environments and can enhance visual contrast and clarity.