BEST DEALS AND LATEST WOMEN'S SUNGLASSES STYLES
Filter by
Women's Sunglasses Features
ONLY THE HIGHEST STANDARDS IN PROTECTION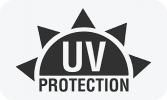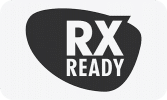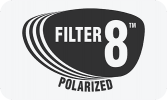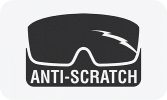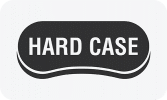 Women's Sunglasses Collections
Find the Perfect Women's Sunglasses for the job
Oakley has a wide variety of women's glasses for both life and sports.
Costa Lifestyle Sunglasses 2019
Check out the brand new Costa lifestyle line of sunglasses coming soon to Safety Gear Pro.
Stay Protected with the right Women's Sunglasses
ULTIMATE GLASSES FOR PROTECTION & PERFORMANCE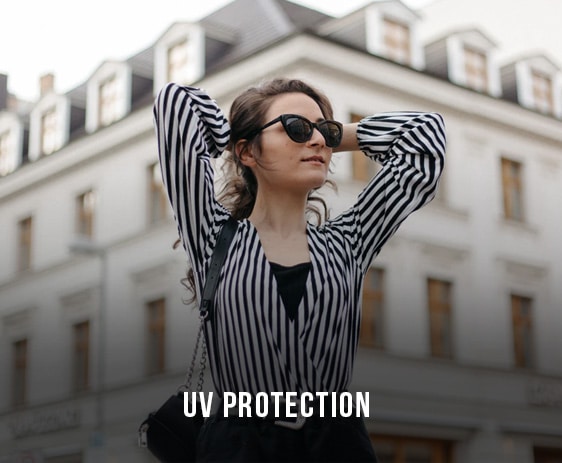 Whether you wear sunglasses for vision correction or simply for style, it is easy to find the right pair of womens sunglasses. Consider the frame design and check the size measurements to narrow down your options. In addition to providing a good fit, the eyewear you choose should also correspond to the shape of your face.
Some styles of sunglasses are available in more than one frame color and with different lens tints. Check to see the available options and select the design that you prefer. Keep in mind that tinted lenses have an effect on your vision. Gray tint blocks brightness while retaining true color perception. Amber, orange and red shades enhance contrast and depth perception. Green lenses can be a versatile option for daily wear.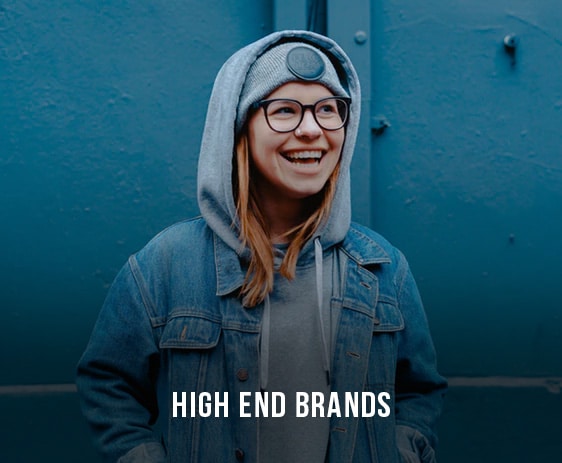 When you shop for womens fashion sunglasses, the most important factors are frame shape and the available colors for frames and lenses. You may prefer a timeless design that will never go out of style, such as aviator, round or cat eye frames. Trendy styles are an easy way to update your look. Frame materials such as metal or plastic can be ideal for wear during different activities.
Rely on a versatile pair of fashion sunglasses or womens prescription sunglasses to protect your eyes while you spend time outside. If you want to avoid color distortion, you may prefer lenses that have a gray or green tint. Amber lenses or yellow lenses are better choices for contrast and clarity. No matter the look you prefer, a pair of stylish sunglasses are sure to catch your eye.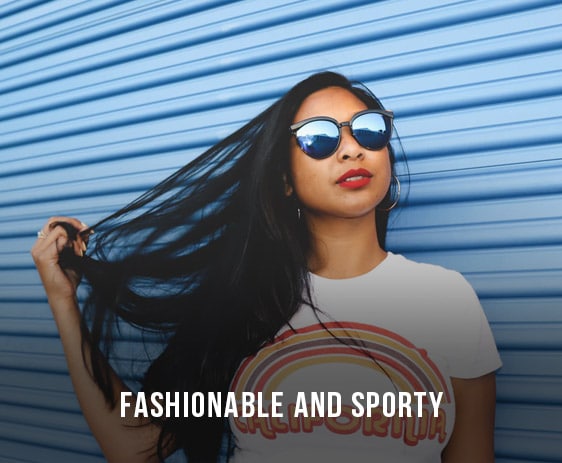 Womens sport sunglasses should provide a comfortable fit for participating in athletic activities. In addition to considering the profile, materials and weight of frames, you should also consider whether the available lens colors will give you a competitive edge in your favorite sport. Certain tints can enhance contrast or clarity or cause colors to pop, which may be beneficial for activities such as cycling, golf, field sports or tennis. Sunglasses that have polarized lenses can be the best choice for limiting glare during water or snow sports or for wearing while driving.
Shield your eyes from ultraviolet rays by wearing sunglasses when you go outside during the daytime. Browse an extensive selection of womens sunglasses from brands such as Bolle, Costa, Oakley, Ryders, Serengeti, Spy, Tifosi and Wiley X. Many frames are suitable for womens prescription sunglasses or activewear. Choose from a variety of frame and lens colors to get the look you love.
Womens Sunglasses FAQs
What is the best way to order womens sunglasses?
Browse or search to find your favorite frame design. Narrow down your eyewear options by selecting a category of sunglasses such as womens fashion sunglasses or sports frames. Check the frame size prior to customizing lenses. You may be able to add prescription lenses or select a lens tint color.
How do I get womens prescription sunglasses?
Check to see whether your preferred frames are compatible with your prescription. Some frames specify a range of prescription powers while other styles can accommodate high Rx lenses. Choose single vision or multifocal lenses that block ultraviolet rays. Depending on the style, you may choose tinted, polarized or mirrored lenses.
What are the sizes of womens glasses?
Womens glasses typically come in small or medium sizes. These sizes are general guidelines, and you should check the dimensions of frames, particularly the bridge width, arm length and lens width and height. The base curve of frames also determines the closeness of the fit and compatibility of prescription lenses.
Are all womens sunglasses frames prescription-ready?
Not all womens sunglasses are compatible with prescription lenses. Some styles can only accommodate single vision lenses and not multifocal or high Rx lenses. If you require vision correction, look for frames that are compatible with your prescription and have options for lenses in your preferred tint color or finish.
Can I get sunglasses with reading lenses?
A pair of womens reader sunglasses can make it easier to focus on near objects while outdoors. If you want a multi-purpose pair of sunglasses, you may want to consider multifocal lenses. Reading sunglasses can improve your near vision, but further focus may be necessary for driving or other activities.