Standard Safety Eyeglasses
BEST DEALS AND LATEST STYLES OF STANDARD SAFETY EYEGLASSES
Filter by
Standard Safety Eyeglasses Features
ONLY THE HIGHEST STANDARDS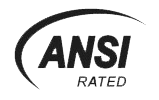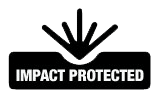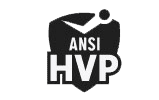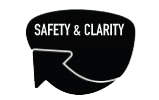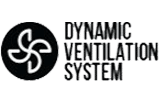 Categories Related to Standard Safety Eyeglasses
Find Your Perfect Standard Safety Eyeglasses
Standard Safety Glasses FAQs
Do I Need Special Permission to Order Safety Eyeglasses?
You don't need to be a manager to order a pair of glasses from Safety Gear Pro. Though our Corporate Safety Program makes it easier for businesses to order in bulk for their employees, you are able to order a single pair of standard or prescription glasses through our website.
Can I Get a Prescription Added to Safety Eyewear?
The Safety Gear Pro line of ANSI-rated prescription glasses meets your specific vision need. From a TITMUS SW06E or an OnGuard 225S, you can the lends outfitted with your prescription for the best in clarity and visibility while on the job site, and you can also have sunglasses outfitted with a prescription.
How Do I Select the Right Size Glasses?
Your glasses need to be worn for long periods of time, making comfort a priority. Your lens should compliment the shape of your face, and the frame shouldn't slide down, squeeze, or pinch your face. You can measure the distance between your eyes to select the best fit for the bridge of the frame.
Can Safety Eyewear Break?
Even the best products aren't completely immune from destruction. However, the ANSI ratings certify that even if a lens were to break, it would not shatter into tiny pieces that can get caught in the eye. Choosing the right pair for the job reduces the risk of eyeglass failure.
Should Safety Glasses Be Replaced?
Glasses that are more than five years old may not be up to date with the most current safety features. Your eyesight may also change during that time, affecting your visibility. Eyewear that is damaged in any way should be replaced immediately.
Standard Safety Eyeglasses Related Videos
ONLY THE HIGHEST STANDARDS
Prescription Safety Glasses
Find out why wearing prescription safety eyeglasses is so important. Glasses protect your eyes from being damaged by flying debris or chemicals, whether on the construction site or shooting range. Safety eyeglasses are also added protection under welding helmets, protecting the wearer from both the welding arc and flying sparks. These glasses are easy to clean, and Safety Gear Pro glass cleaner is included in each purchase.
How Safety Glasses Are Made and Tested
Learn more about the regulatory and auditing processes that safety eyewear goes through before being approved for worksite use. Safety eyewear must follow the specification of both OSHA and ANSI to bring the best in eye protection across a variety of environments. Each component of the glasses, from lens to frames must pass rigid testing.
Standard Safety Eyeglasses Related Blogs
Learn more about Standard Safety Eyeglasses
Clear Vision & Style in Standard Safety Eyeglasses
FASHION, PERFORMANCE & STYLE IN STANDARD SAFETY EYEGLASSES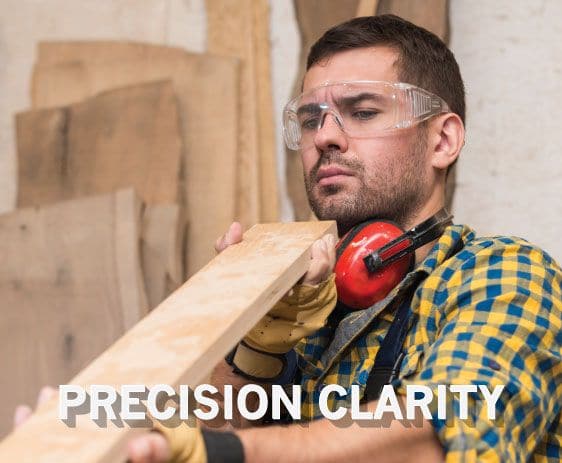 The unique specifications required for safety aren't compromised when adding in a prescription lens. Better vision equals better performance and increased safety while on the job. Quality constructed lens and frames have carefully taken into account the comfort and function of the wearer, and Safety Gear Pro only deals with industry-leading manufactures of safety glasses.
Proper venting and placement of the glasses on the face improve clarity, though the construction materials of the lens also play a part. Polycarbonate lenses are highly rated against scratches and impact, though visual clarity may be higher with a Trivex lens.
Anything other than ANSI-rated safety eyewear will compromise your eye protection. The standards include protection for flying particles, in addition to exposure to chemicals or non-iodizing radiation.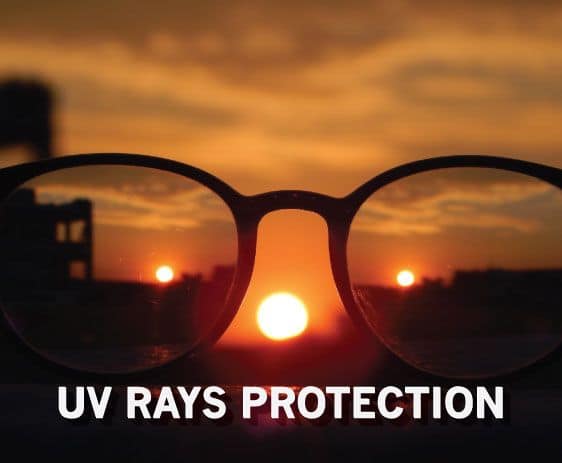 Safety eyewear can also be used to protect eyes from the damaging rays of the sun or infrared lights. Sport sunglasses from Safety Gear Pro provide 100% protection from both UV and UVB rays without compromising the clarity of the image. Lenses offer glare reduction and can be used in welding or construction applications.
By investing in safety goggles or eyewear, you are giving your eyes the protection they need from a variety of dangers. The right fitting pair is an important consideration but take into account the environment where the glasses will work and the demands that will be put upon both the glasses and your eyes. Safety Gear Pro has many styles to choose from that are all in compliance with the OSHA and ANSI safety standards.