Leader Prescription Sports Glasses
BEST DEALS AND LATEST STYLES OF LEADER PRESCRIPTION SPORTS SUNGLASSES
Filter by
Leader Prescription Sports Glasses
ONLY THE HIGHEST STANDARDS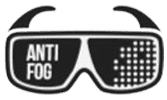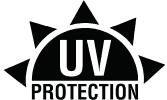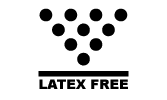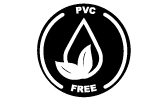 Leader Prescription Sports Glasses Related Categories
Find Your Perfect Leader Prescription Sports Glasses
Leader Prescription Sports Glasses FAQs
How Can You Purchase the Best Prescription Sports Glasses?
While you can find many options when it comes to prescription sports glasses, Leader has taken design, durability, and comfort a step beyond the rest to provide goggles and eyewear that deliver everything you are searching for.
Can You Purchase Prescription Goggles?
After you have acquired your prescription from the eye doctor, you can choose the prescription goggles that meet your needs online. Leader offers an array of different options to choose from to ensure you can get what you want.
What Are Sports Glasses?
Sports glasses have a unique design compared to typical glasses. They are designed to fit comfortably and securely during any physical activity while keeping your eyes safe and enhancing your vision by giving you an "edge" in any sport or activity you enjoy.
How Can You Keep Your Sports Goggles from Getting Foggy?
You can use an anti-fog spray to ensure that fog does not develop on your sports goggles. While Leader goggles are designed to minimize fog, this additional layer of protection will ensure you don't have issues.
What Is the Difference Between Sports and Regular Eyewear?
Usually, sports eyewear is designed with more durable materials, and they are considered impact-resistant.
Leader Prescription Sports Glasses Related Videos
WATCH & LEARN HOW OUR LEADER PRESCRIPTION SPORTS SUNGLASSES PROTECT YOUR EYES
Leader® Swim Goggles from Hilco Vision
Leader® Youth RX Sports Goggle Collection
Blogs related to Leader Prescription Sports Glasses
Learn about prescription Leader Prescription Sports Glasses
Clear Vision & Style in Leader Prescription Sports Glasses
FASHION, PERFORMANCE & STYLE IN LEADER PRESCRIPTION SPORTS SUNGLASSES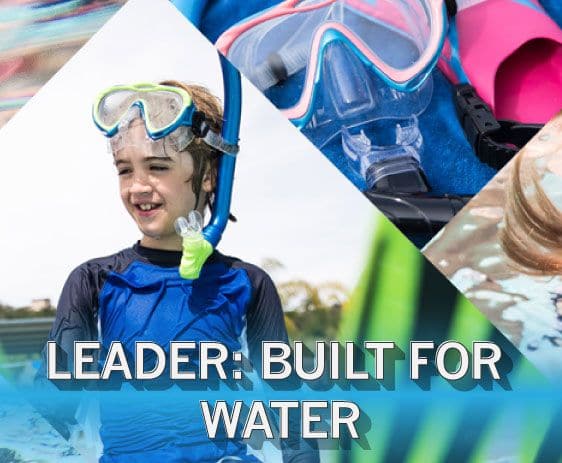 Are you searching for goggles and eyewear that is designed for the water? If so, Leader sports goggles deliver all the features you want and need. With a full seal around the lenses and a durable design, you can feel confident this eyewear is perfect for the water, regardless of if you are in the pool or in the ocean.
Designed for Water Sports
Do you enjoy time in the water, swimming, training, and relaxing? Do you wear glasses? If you answered "yes," to these questions, now is the time to check out Leader prescription sports glasses. The innovative design offered by these glasses is designed to ensure your time in the water is fun and problem-free when it comes to vision and comfort.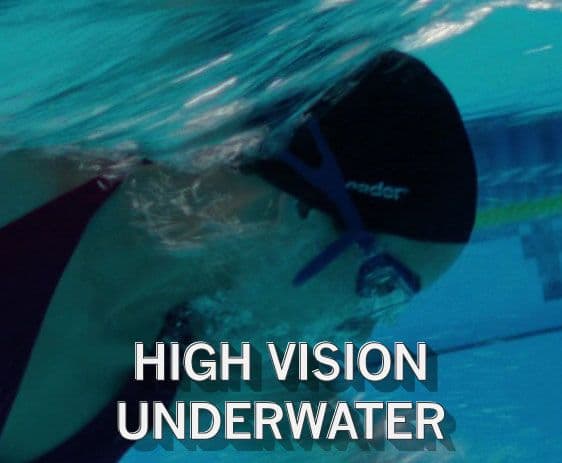 Don't let cheap, subpar goggles impact your ability to see underwater. With the right sports glasses, like the ones offered by the water, you can enjoy high vision under the water and ensure you get the most from your training or time. Now is the time to step up your eyewear game, and Leader has the sports goggles you are searching for.
Designed for Water
With Leader prescription sports goggles, you can enjoy clear vision, superior protection, and hours of fun in the water. Whether you are training or just having fun, these goggles will protect your eyes and remain fog-free to ensure the ultimate experience both in and out of the water. You can feel confident you will achieve the perfect fit and all-day comfort with these goggles, thanks to the innovative design and high-quality materials used.
Protection for Kids That Surpasses Expectations
Leader has gone above and beyond the norm when it comes to prescription, safe eyewear for kids. With Leader prescription sports goggles, your kids can have full protection and clear vision on the court, on the field, or in the water. No longer do you have to worry about shattered lenses or other issues thanks to this durable and stylish youth eyewear.