BEST DEALS AND LATEST STYLES OF POC KNEE PADS
Filter by
ONLY THE HIGHEST STANDARDS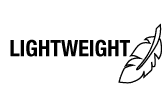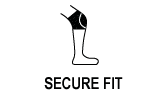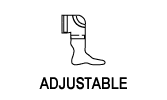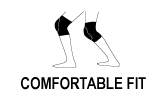 Poc Knee Pads Related Categories
Find Your Perfect Poc Knee Pads
Poc Knee Pads FAQs
Why Purchase POC Knee Pads?
POC knee pads offer a top-of-the-line, high-quality design and superior impact protection. You can have confidence your knees will be protected while wearing this safety gear and enjoy a full range of movement for the joint, allowing you to participate in your activity of choice fully.
How Do You Measure to Find the Right Size POC Knee Pad?
To find the right size POC knee pad, you must measure your thigh's circumference about 10 centimeters above the middle of your kneecap. You also need to measure the circumference of your calf (lower leg), approximately 10 centimeters under the cent of your kneecap. You can then use the size chart to determine what size knee pad you require.
Are POC Knee Pads Washable?
If you need to wash your POC knee pads (which may be necessary from time to time), you should put everything in a bucket of soap and water. Allow it to soak in the mixture for a few minutes, and then use a brush to remove any dirt or grime.
Why Do Your Knee Pads Smell Bad?
If your knee pads develop a strange or bad odor, it doesn't mean they are just dirty. It also means that bacteria are hiding in the fibers. To clean this, use antibacterial soap or detergent. You should also make sure you wash the knee pads every one or two weeks, depending on how often you wear them.
Should You Wear Knee Pads?
If there is a possibility that your knees may be impacted in any way during your activity, wearing knee pads is recommended. Doing so can reduce the severity of the potential injury.
Poc Knee Pads Related Videos
WATCH & LEARN HOW OUR POC KNEE PADS PROTECT YOUR EYES
3 POC Ski Goggles To Check Out
Blogs Related to Poc Knee Pads
Learn about Poc Knee Pads
Clear Vision & Style in Poc Knee Pads
FASHION, PERFORMANCE & STYLE IN POC KNEE PADS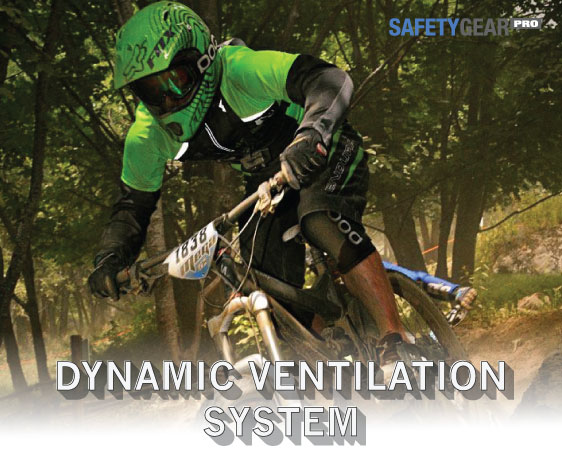 Dynamic Ventilation system
POC knee pads are specially designed to provide you with a superior level of breathability. When worn properly, your knee will feel comfortable and cool, regardless of the activity, you participate in. This is by design to ensure long-term comfort for the wearer.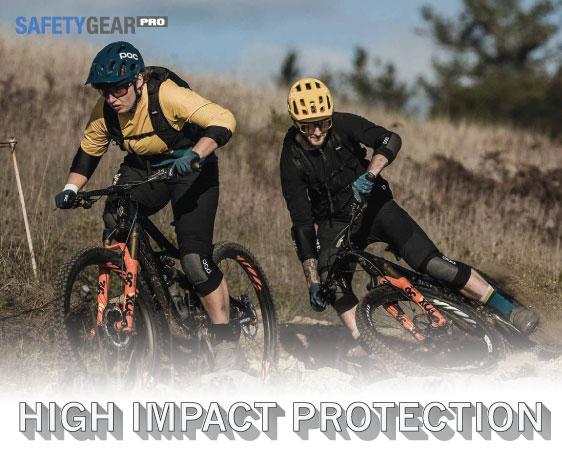 Providing superior protection against impact is a must for any quality knee pad. The POC knee pads are designed with high impact protection to ensure your knees are not damaged or injured.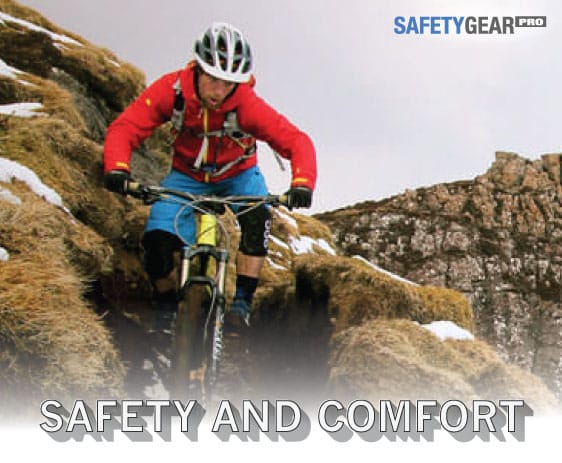 Knee pads have come quite a way since the original options were made available. Today, you can find quality options that provide superior levels of safety and comfort. This is what is offered with the POC knee pads that are available for purchase.
High-Level Protection for All Outdoor Adventures
The POC brand offers consumers superior protective products for all types of dirt and snow sports. This extends to the high-quality, durable, and protective POC knee pads that are now available for purchase. Featuring game-changing VDP padding technology, you can feel confident that your knees are fully and completely protected when you wear POC VPD air knee pads.
Upgraded Durability and Protection
The POC VPD 2.0 knee pads feature an upgraded design from the original, with added durability, protection, and an improved fit and breathability. The VDP 2.0 utilizes viscoelastic polymer dough, which makes the knee pad pliable when at room temperature. It is also cut to help encourage articulation. Fitted with a wide Velcro strap that fastens above the knee and a thin strap that goes below and behind your knee, you can feel confident it will stay in place and provide a comfortable fit. To ensure your knees remain protected and comfortable, POC knee pads have put in time, effort, and used innovative technology to ensure only superior products are offered.
You can easily be "king (or queen) of the mountain" with the POC knee pads available. These knee protectors work well when it comes to absorbing impact without restricting your full range of movement. It is perfect for anyone who wants to protect this joint while still enjoying an outdoor adventure. Regardless of your activity of choice, having a quality, protective knee pad is a must to ensure you are protected. Stay safe with the help of POC knee pads.