RX Gold Ray Bans & Ray Ban Eyewear
BEST DEALS AND LATEST STYLES OF GOLD RAY BANS
Filter by
ONLY THE HIGHEST STANDARDS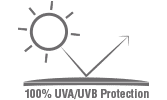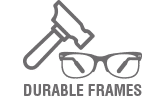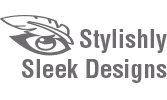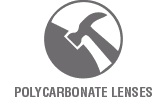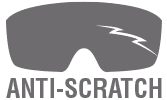 Gold Ray-Bans Related Categories
Find Your Perfect Gold Ray Bans & Ray Ban Eyewear
Gold Ray Bans FAQs
What is the best way to order gold Ray Bans?
Ray-Ban makes many styles that feature gold frames. Choose from metallic or other frame finishes available based on the material. Other styles of Ray Bans have yellow- or gold-tinted lenses which increase acuity and contrast. Select frames that fit your face with a choice of plano or prescription lenses.
Which materials does Ray Ban use to make gold frames?
Most gold-tone Ray Ban frames are made of metal. This eyewear features a durable gold finish that should not wear down for a long time even with frequent wear. Ray Ban eyeglasses and sunglasses that have a shiny gold appearance can be most flattering for wearers who have warm-toned complexions.
Do yellow or gold tinted lenses enhance vision?
Sunglasses fitted with lenses that have a yellow or golden tint provide enhanced clarity in low-light conditions. These lens color tones also reduce eye strain from exposure to blue light, though these shades can undermine color accuracy. Polarized or mirrored gold lenses can be helpful for cutting down on glare.
Does Ray Ban make gold photochromic lenses?
Ray Ban Evolve solid photochromic lenses in the Yellow/Light Red shade approximate the appearance of gold lenses. This eyewear offers all of the contrast- and focus-boosting benefits of gold-toned lenses and darken in sunlight to a deeper shade to reduce the effects of glare in bright or reflective environments.
Will the gold finish on metal Ray Ban frames fade?
Gold Ray Bans that have a shiny finish are durable enough to stand up to daily use. Minimizing contact between coated portions of metal frames and the wearer's face can reduce friction that could lead to signs of wear. This eyewear has a timeless look and will stay in style.
Videos related to Gold Ray Bans
WATCH & LEARN HOW OUR GOLD RAY BANS PROTECT YOUR EYES
Ray Ban Prescription Eyeglasses | Safety Gear Pro
See Ray Ban eyeglasses in action in a video review. Some of the most popular original styles in the brand's Optical line include half-rim square RX8412 and full-rim RX7017 frames with flexible hinges. Gold Ray Bans are also available as spectacles based on classic sunglasses designs in styles such as the Clubmaster RX6936 glasses and the Jeffrey model based on Wayfarers.
Ray Ban Prescription Sunglasses | Safety Gear Pro
Ray Ban began making sunglasses in the late 1930s, and the brand's Aviators are still available today. Watch a demonstration of Aviator RB3689 sunglasses and updated versions of the Clubmaster and Wayfarer, both of which date back the 1950s. Learn about the New Wayfarer design that features rubberized material. More recent prescription-ready releases include double-bridge circular RB3445 frames and Daddy-O frames.
Gold Ray-Ban Related Blogs
Read and learn about Gold Ray-Ban glasses and Ray-Ban Eyewear
Clear Vision & Style in Gold Ray Bans Sunglasses and Eyeglasses
FASHION, PERFORMANCE & STYLE IN RAY BAN EYEWEAR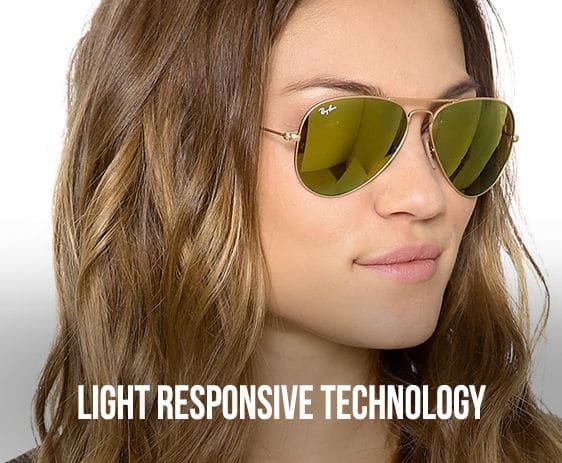 Light Responsive Technology
Customize Ray Ban gold frame glasses with photochromic lenses. This lens technology detects exposure to ultraviolet rays and darkens in response to block glare. Some all-day styles change from clear to gray while other options start as one solid color and shift to a deeper shade.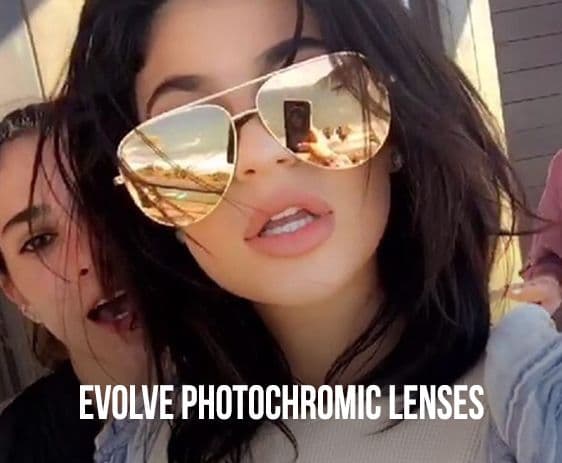 Evolve Photochromic Lenses
Several styles of Ray Ban glasses with gold frames are compatible with Evolve lenses. It is also possible to get photochromic lenses in the same color family as gold, such as Yellow/Light Red Evolve lenses.
Gold frames are neutral and match with any outfit. This eyewear may also look more dressy than standard black or brightly colored accent frames. Sunglasses that have gold- or yellow-toned lenses look striking and promote comfort by filtering out blue light and increasing clarity.
Ray Ban gold sunglasses or eyeglasses are a classic choice. Gold metal frames are a timeless, neutral style that can look classy and professional. Frames of any color with gold tinted lenses are ideal for reducing eye strain and enhancing clarity, particularly if this eyewear has mirrored or polarized lenses.