Safety eyewear is designed to protect wearers' eyes from physical hazards. Prescription safety eyewear combines eye protection and vision correction while non-prescription eyewear has standard shatter-resistant lenses. Learn more about Rx safety glasses to determine whether prescription or non-prescription glasses are the best choice to protect your eyes on the job or during sports or activities that pose a risk of eye injury.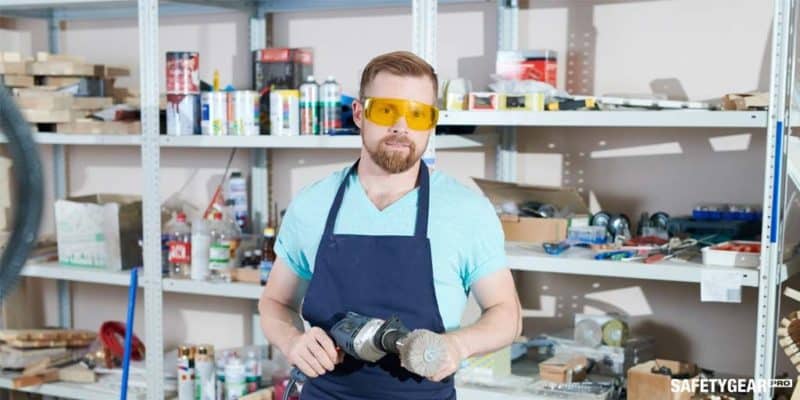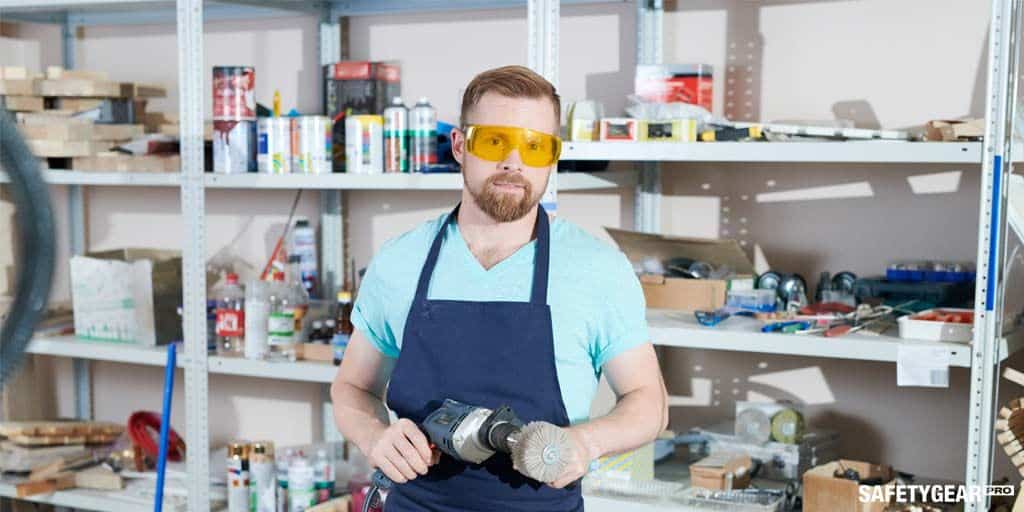 Safer Vision Correction
Individuals who require vision correction have several options for eye protection. Some safety eyewear can be worn over prescription eyewear that does not meet safety standards.
It may be difficult to achieve a comfortable fit when layering glasses and the effects of impact may be less predictable. A single pair of safety-rated prescription glasses is the best option for seeing clearly and protecting your eyes.
While safety lenses can absorb impact from projectiles up to the rated speed and size without breaking, lenses are prone to develop scratches that diminish optical clarity. This is particularly of concern when layering protective non-Rx glasses over prescription eyewear frames.
Durable Frames and Lenses
Prescription and non-prescription safety eyewear tend to be made out of the same materials. Frames may be nylon, plastic or metal. Lenses tend to be made of shatter-resistant polycarbonate or other durable materials. Polycarbonate lenses tend to be thinner and lighter than other prescription lens materials, but lenses made of this material may still be too thick for certain glasses styles, particularly eyewear with a wrap-around profile.
Most prescription-ready safety eyewear is compatible with a range of lens strengths. Some styles are only suitable for prescriptions that are not stronger than +/-3.00. If you need glasses with a stronger prescription, look for frames that are high Rx compatible. Wearers who do not require prescription glasses can choose from an extensive selection of brands, frame styles and lens options.
In some cases, non-Rx safety eyewear may be available with interchangeable tinted lenses or other features that are not available for corrective lenses. In many cases, glasses with standard lenses only cost the flat frame price without add-ons for corrective single vision or multifocal lenses or digital lens surfacing.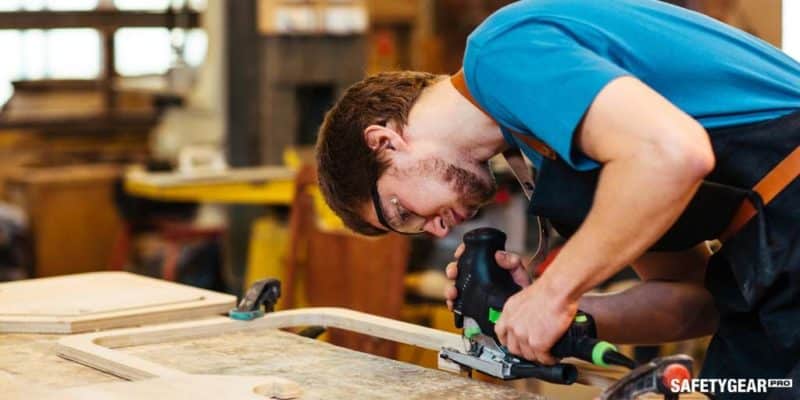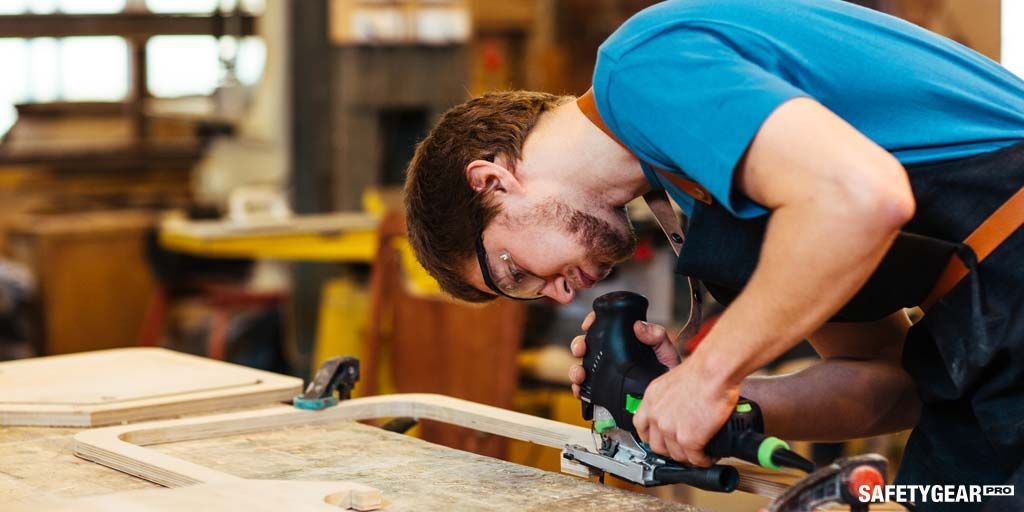 Getting A Good Fit
Whether you choose Rx or non-Rx glasses, safety eyewear should fit your face. Prescription glasses should match the pupillary distance of eyes to minimize distortion. Glasses should stay in place to provide the rated level of protection from impact, irritants and other hazards.
Check the frame size, base curve and dimensions when shopping for glasses online. Eyewear should also have relevant safety ratings, such as the American National Standards Institute Z87.1, Canadian Standards Association Z94.3, European EN 166 or ASTM International F803 standards.
FAQs
How do Rx safety glasses protect eyes?
Safety eyewear can be fitted with shatterproof prescription lenses to improve vision and shield wearers' eyes from impact and exposure to other hazards. Frame styles that pass high-velocity and high-mass impact testing are marked Z87-2. Glasses with corrective lenses also improve wearers' sight and may lower accident and injury risks.
Do I need safety eyewear if I wear glasses?
If you require vision correction and eye protection, look for glasses that combine these features. It may be possible to wear a pair of prescription glasses under some non-prescription safety eyewear, but your eyes and face will probably be more protected in a single pair of well-fitting prescription safety glasses.
What are the best safety glasses?
Leading protective glasses meet eye protection standards. You may want to select prescription or non-prescription glasses that are ANSI Z87.1 rated for impact resistance or protection from other hazards. There is also a high impact Z87+ standard. ASTM International maintains the F803 standard and other sports eye protection ratings.
Who makes safety eyewear?
A number of leading optical brands make safety eyewear. Some of the most popular styles are made by Wiley X, 3M, Bolle, OnGuard and Uvex. Shop a large selection of affordable, protective and fashionable safety frames from Global Vision. Browse frame styles from trusted brands that meet industry-leading safety standards.
Can I get safety eyewear with non-prescription lenses?
Every style of safety eyewear is available with standard lenses that do not provide vision correction. In many cases, this eyewear has no additional cost for lenses over the frame cost. Even with features like anti-fog and scratch-resistant lens treatments, non-prescription glasses tend to cost less than Rx safety glasses.
Related Articles
Related Categories