Prescription Safety Glasses
Prescription Safety Glasses Features
ONLY THE HIGHEST STANDARDS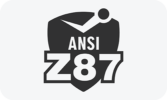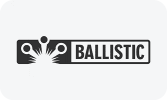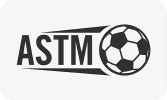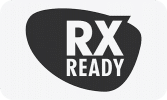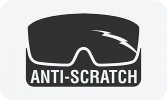 Prescription Safety Eyewear Collection
FIND YOUR PERFECT PRESCRIPTION SAFETY GLASSES
The best of Prescription Safety Glasses
WATCH & LEARN HOW
Safety glasses don't have to be clunky and awkward. Sleek safety glasses are now available to suit any setting, indoors and out, and can be made comfortable for a variety of faces. From classic colorless safety lenses to tinted lenses for a variety of lighting situations, these sleek specs are sure to fit in with whatever work you need them to do.
The worst thing about wearing glasses is the constant threat of condensation, scratches and other things that limit visibility. With these top safety glasses, however, you don't have to worry. Fog resistance makes working in damp environments non-threatening, and premium scratch-resistance keeps vision clear even when dealing with particles and debris.
Prescription safety glasses are an absolute must for individuals who work in industrial environments or already require prescription glasses. If you work in environments that are hazardous to your eyes, then you need to check out Safety Gear Pro. We provide high quality protection for eyes with the best prescription safety glasses online. Whether you require protection against lasers, chemicals, radiation, wind, or dust, Safety Gear Pro offers you with a comprehensive range of prescription safety glasses, from wrap around prescription safety glasses to prescription shooting glasses.
Safety Gear Pro is able to offer a wide range of styles and options in prescription safety glasses as we have our own optical lab that allows us to make high quality frames and a complete range of prescription safety eyewear accessories. Our large inventory, combined with the full-service in-house optical lab allows us to deliver most of our orders within the week.