Prescription Safety Glasses - ANSI Z87.1 Rated
DEALS ON Rx SAFETY GLASSES WITH PRESCRIPTION
Filter by
Prescription Safety Glasses Features
ONLY THE HIGHEST ANSI Z87 and OSHA STANDARDS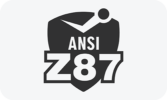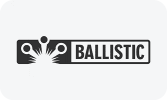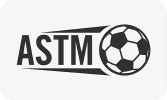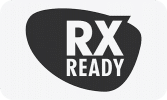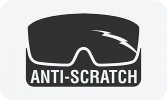 Rx Safety Glasses Collection
FIND YOUR PERFECT SAFETY GLASSES WITH PRESCRIPTION
Frequently Asked Questions
What are Z87 Prescription Safety Glasses?
The American National Standards Institute (ANSI) is an independent testing organization that issues safety ratings that are approved by OSHA. Z87.1 is the rating for all safety glasses. This means the glasses meet the ANSI rating and are acceptable at any worksite or where safety glasses are required.
Do Rx safety glasses have UV protection?
Can ANSI Z87 safety glasses have prescription lenses?
Safety glasses are available in non-RX, RX, and non-RX fit-over-glasses variations. There are many prescription safety glasses from many popular brands to choose from. Prescription limitations may vary across certain styles of frames.
How do you tell if glasses are safety rated?
Both safety frames and safety lenses are required to be stamped to show they are ANSI rated. Frames are typically stamped inside the temples or on the insides of the side shields. Lenses are stamped outside the field of view with an insignia from the lab that produces the lenses.
Does an employer have to pay for prescription safety glasses?
On May 15, 2008, OSHA began to require that employers pay for employees' prescription safety glasses when they are required and the protection remains on company property. Many employers provide an allowance for employees to purchase the safety eyewear on their own.
Do you ship prescription safety glasses to Canada?
Safety Gear Pro can ship your prescription safety glasses and safety goggles to USA and Canada.
Which prescription safety glasses are best for me?
Everyone's safety glasses needs are a little different. The best pair for one person in one situation may be different from the best pair for another. Consider what you will be using the glasses for. Some common uses include machinery work, lab work, sports and military.
If you are using the RX safety glasses for work, there may be certain standards that you have to meet such as an ANSI rating or Military Performance rating. Additionally, you may want goggles with a headband if you plan to use them for recreation.
Some other considerations include side protection and UV protection. Once you know the features of the glasses you need, simply find a pair that are comfortable. Safety Gear Pro offers prescription lenses in nearly all our frames. You have a huge selection to pick from!
What Is the cost for having prescription safety glasses?
If you need prescription safety glasses, we can help you get them at an affordable price. Our frames start at less than $20. The pricing for adding a prescription varies depending on the features you want but starts at a little under $50. Check the product page for a pair of frames you are interested in.
Your safety glasses prescription may be covered by vision insurance and can be paid for with an HSA or flex spending account. This makes the out-of-pocket expense for many customers even more affordable
What are prescription safety lenses made from?
The industry standard material is polycarbonate for prescription safety glasses. Polycarbonate is impact-resistant and shatter-proof. It can be customized with various coatings and tints and is effective for single vision and multifocal lenses. These options vary depending on the frame. For information on a specific pair of frames, check the product page and select the "add prescription lens" option.
Can I get tinted prescription safety glasses?
Yes, you can get various tints and coatings for your prescription safety glasses. Tints are popular for outdoor careers that require safety glasses. Photochromic lenses are available for those that want tinted lenses in sunlight and clear lenses indoors.
Can I get progressive lenses for my safety glasses?
Progressive lenses are available for prescription safety glasses. Progressive, bifocal, and single vision lenses are available for most frames, with some limitations on high base curve frames. Lower base curve frames can also accommodate high prescriptions, so that all prescription strengths are covered by prescription safety eyeglasses.
Do I Need Safety Goggles for Work?
Not all OSHA regulated jobs will require safety goggles on a consistent basis. For those who work behind the scenes, glasses might only be required when entering an active site. Stay mindful of all the regulations of your industry to ensure you have the right gear handy whenever needed.
How Should Safety Glasses Fit?
The biggest point to consider with how safety glasses fit is comfort. If you're wearing glasses for long stretches of time for work, the last thing you want is for the eyewear to dig into your skin or cause irritation. Adjust the glasses as needed to be sure that it protects you as needed.
Do Safety Glasses Come in Different Styles?
Once upon a time, safety goggles only came in a handful of clunky and awkward styles. Nowadays, you can find prescription safety goggles in an array of designs. If the look of your eyewear matters to you, then all you need to do is explore what's out there and find a design you love.
The best of Safety Prescription Glasses
WATCH & LEARN - Before Buying prescription safety glasses online
Buy Prescription Safety Glasses Online
We talk about the easiest way you can buy prescription safety glasses online at Safety Gear Pro! Watch how Zach talks about the different varieties of safety brands and glasses!
Top 10 ANSI Z87 Prescription Safety Glasses
Check out our top 10 ANSI Z87 rated safety frames. We have prescription safety glasses ranging from brands such as Oakley, Titmus, WileyX, OnGuard, Bolle Safety, 3M, Uvex and much more.
PRESCRIPTION SAFETY GLASSES - HOW TO GUIDES
Learn how to make the most of your prescription safety glasses
Prescription Safety Glasses & Prescription Safety Goggles perfect for the job
Prescription safety glasses are an absolute must for individuals who work in industrial environments or already require prescription glasses. If you work in environments that are hazardous to your eyes, then you need to check out Safety Gear Pro. We provide high-quality protection for eyes with the best prescription safety glasses online. Whether you require protection against lasers, chemicals, radiation, wind, or dust, Safety Gear Pro offers you a comprehensive range of prescription safety glasses, from wrap around prescription safety glasses to prescription shooting glasses.
Safety Gear Pro is able to offer a wide range of styles and options in prescription safety glasses as we have our own optical lab that allows us to make high-quality frames and a complete range of prescription safety eyewear accessories. Our large inventory, combined with the full-service in-house optical lab allows us to deliver most of our orders within the week. We also ship our prescription safety glasses to Canada.
Learn How Prescription Safety Glasses Are Made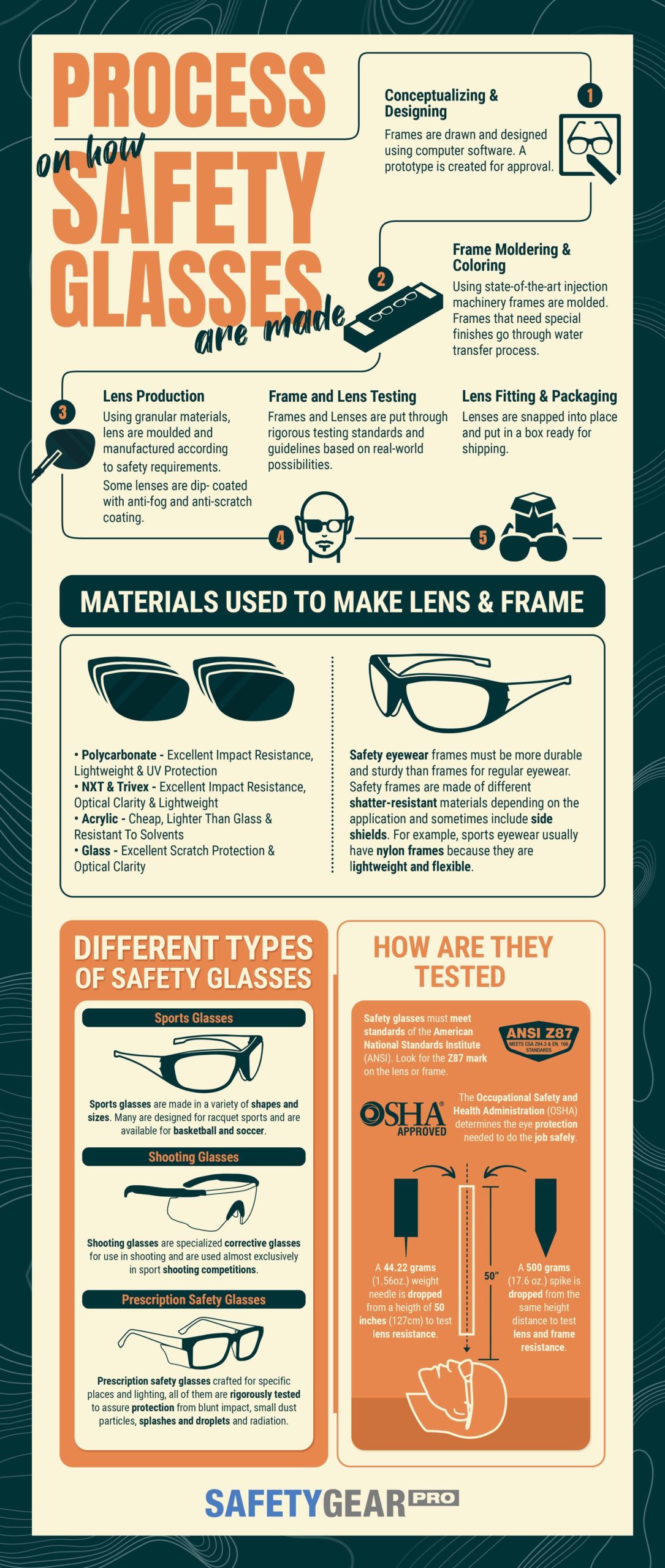 How to Clean Your Prescription Safety Glasses
Perform Maintenance Care
People need to inspect their lenses on a regular basis to ensure their vision remains un-compromised. Dirty lenses can reduce vision while severely scratched lenses can cause them to crack and break.Safety glasses with headbands can increase the risk of the wearer sustaining an eye injury if they are soaked with sweat, worn-out due to excessive use, or have lost their grip to stay in place. If the headband has lost its elasticity, people should not continue using it, as it can slip out of place in the middle of work and result in an injury.
Dust off Any Debris and Dirt from the Prescription Safety Goggles
If the protective eyewear passes the initial inspection, workers need to know the steps to clean safety glasses next, starting from dusting off any debris and dirt found on them. Wearers can rinse their protective eyewear underwater or use a cleaning solution, specially designed to clean lenses.
Employers may provide their workers with a cleaning solution, but athletes will need to purchase it. For instance, cleaning motorcycle goggles will require motorcyclists to carry a cleaning solution. To dry the lenses, use a microfiber cloth. It removes streaks and residue left from the cleaning solution.
Rinse Safety Goggles Using Lukewarm Water
Wearers should clean their safety glasses under lukewarm water. They can either submerge the protective eyewear in water or place it under running water in the sink. This will clear off any leftover debris and dust from the frames and the lenses. Wearers can also clean the safety goggles with purified water kept at room temperature, especially if the water from the sink is not safe to drink.
Use a Toothbrush to Clean the Safety Frames
To clean the frames, use a toothbrush with soft bristles. Do not place a lot of pressure on the toothbrush, as it can scratch the lenses. Do not use a shop rag, paper towel, shirt, or facial tissue to clean the lenses.The fabrics, although soft to the touch, contain coarse fibers that can graze the lenses. Moreover, these objects may contain traces of fabric softeners, detergents, dust, and dirt particles. By using them, it can damage the lenses of the safety glasses, causing scratches.
Use Microfiber Bag to Clean the Safety Lenses
An extra step to take to ensure the safety goggles remain in good condition is to clean them using a microfiber bag. Use the inside of the bag to clean the eyewear, as the outside of the bag may have collected debris, dirt, or other impurities with time.Make it a point to clean the microfiber pouches and any cleaning cloths used to clean the safety glasses. If possible, invest in more than one microfiber cloth or other cleaning materials used to wipe the lenses.
Use the cleaning cloth with a type of solution, as using it alone can cause significant damage to the safety goggles. In addition, wearers need to follow the directions provided with the safety glasses upon purchasing. The manufacturer may have stated another and more specific method to clean the protective eyewear.
Place Protective Safety Eyewear in a Glasses Case
After use, place the safety glasses in a glasses case that came with it. In doing so, it will protect the safety goggle from sustaining any scratches. Wearers can store them in a microfiber pouch or in an eyeglass case. Make sure the case has a hard exterior. Other containers to place safety goggles in include a plastic envelope, dust-proof container, bag, or box. Before placing the eyewear inside the case, make sure to clean it using the steps described here. People with prescription eyewear need to follow the same aforementioned steps for cleaning prescription safety glasses. Establish a cleaning routine after each workday or each athletic activity that requires you to wear protective eyewear.